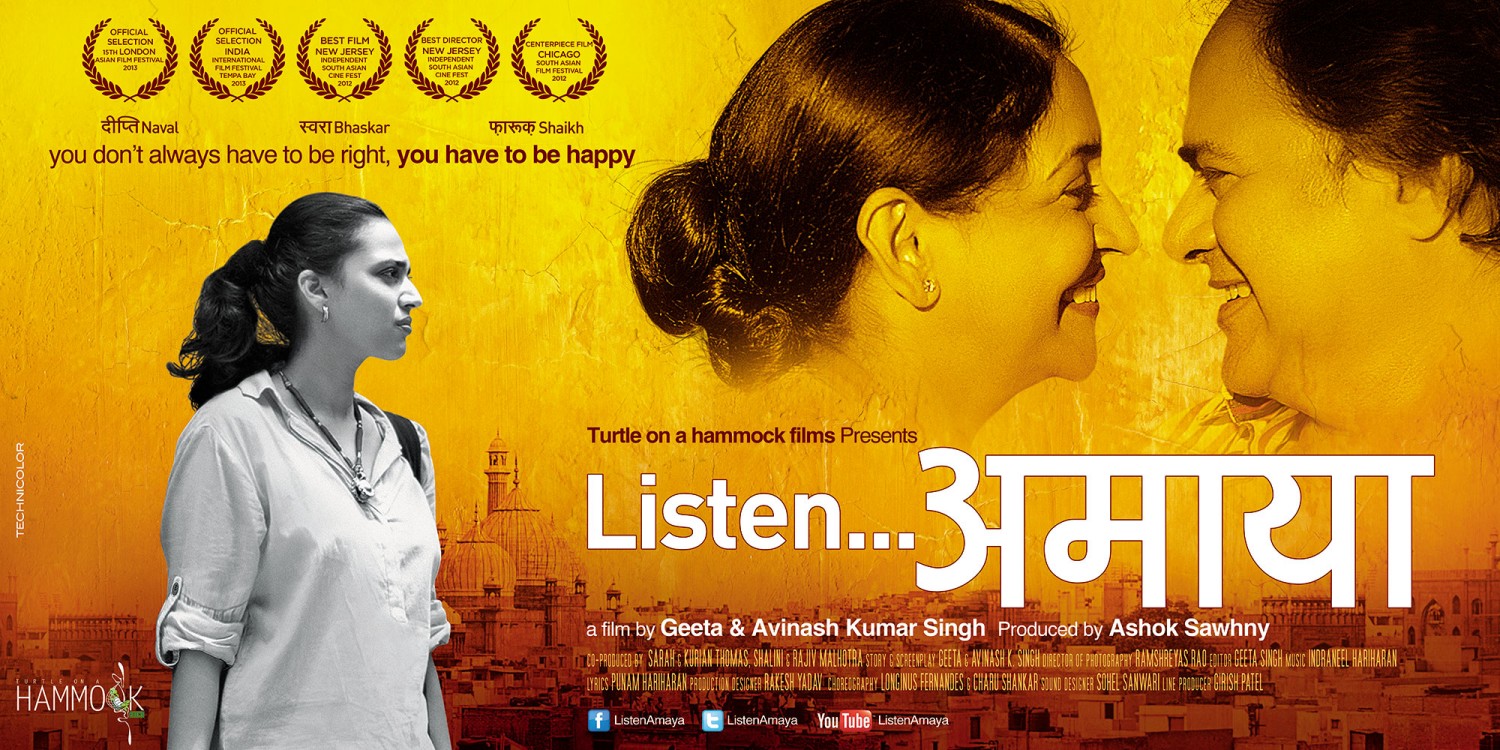 Offbeat Hindi movies
An art film is typically a serious, independent film aimed at a
focused
audience rather than a mass market audience. As art films often aims to present an artistic/aesthetic work and lacks any
commercial
approach. Often such film handles offbeat, unorthodox and complex subjects. Sometimes the scripts does a
whistle
-blower work.
Many of the art movies are exhibited at international film festivals and are never released in public domain. As production is focused, the desired outcome is almost guaranteed. Most of the films thus receive international awards, critical acclaim and still hardly known to masses. Reach of such movies is normally confined to a small circle of viewers. These films are missed by the common man due to poor/restricted advertisement and exposure. Fortunately or unfortunately, all such movies satisfy the definition of a movie by Rosen,
Does art reflect life? In movies, yes. Because more than any other art form, films have been a mirror held up to society's porous face.

- Marjorie Rosen
These films have power to change the mindset of the people, educate them and uplift the society. The sad part is, even when distributed freely on You-tube, these movies are hardly watched. For the benefit of readers, I will be writing series on such such unconventional movies. Movies, which I have watched and now my favorites. Please do share your views as well !
Listen Amaya -
You don't have to be right, you have to be happy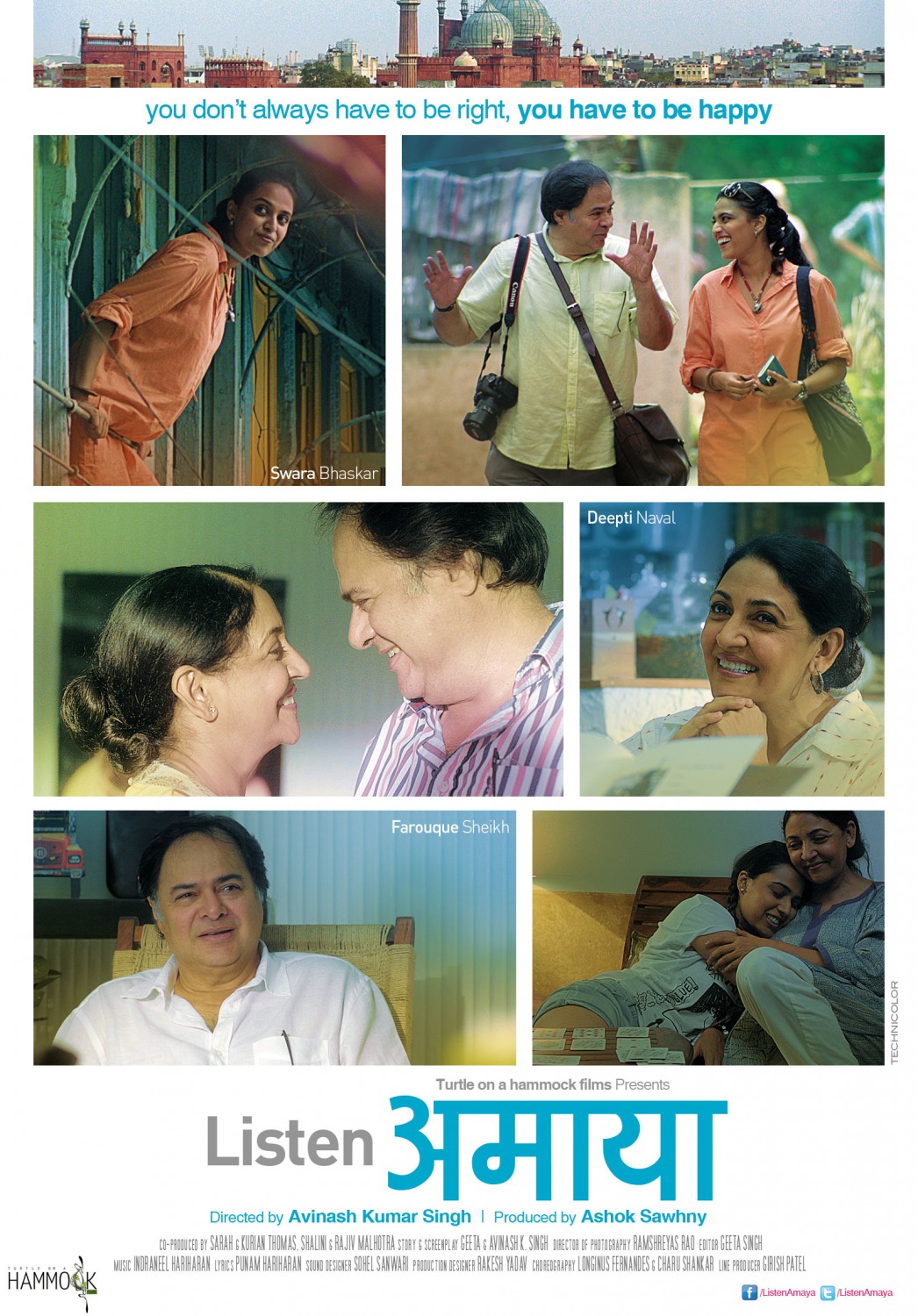 Return of the magnetic duo - Farouque Shaikh (
Jayant, a photographer
) and Dipti Naval (
Leela, a off-beat cafe-owner
) - is the main attraction. Third character is Leela's daughter
Amaya
, played by Swara Bhaskar, helps her mother and interested in writing a book. Jayant inspires her to write a photo-book and offers his assistance as a photographer. Story revolves around how Amaya takes when her co-author turned best friend comes more closer to her mom.
Both Farouqueji and Diptiji has acted subtle and justified the character. Amaya by Swarabhaskar is apt. Supporting actors played their small roles elegantly. Design of offbeat coffee cafe, furnishing from Fabindia, color harmony makes every frame visually charming.
Does their photo book eventually get published?
Will Jayant and Leela marry each other?
What happens to their famous restaurant?
Mere 108 minutes holds the viewer with romantics on the screen and never turns into a really serious tone. It's the feel-good movie of the year 2013 - I found it touching.
My rating
3.5 star out of 5
Trailer
Links
IMDB
Complete movie @you-tube
WIki
Image source: Google Images